After two full days of peanut education , peanut tour attendees were treated to a tasteful low- country boil and friendly fellowship at Quail Branch Lodge  in Lake Park , Ga. sponsored by Dow AgroSciences,
Marvin Stewart, regional sales rep. with Dow AgroSciences,  h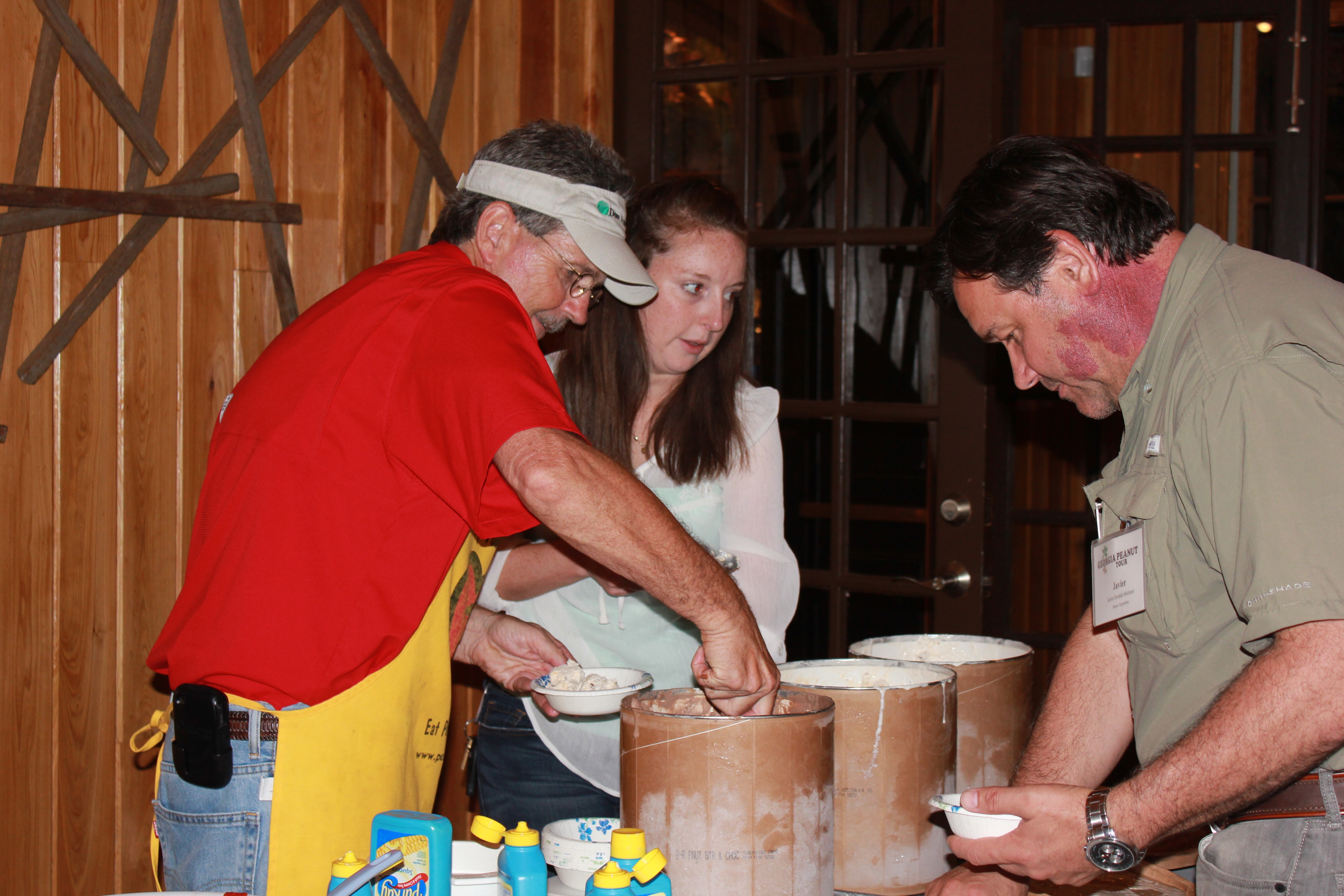 as attended all 27 peanut tours and has cooked for every year. Supper was finished up with  three different kinds of ice cream samples including Reese's Peanut Butter Cup, Chocolate with Peanut Butter swirls and Snickers ice cream.
Chris Butts, peanut tour committee chairman, recognized Emory Murphy, with the Georgia Peanut Commission and Dr. John Beasley, with the University of Georgia for attending all 27 tours. Murphy and Beasley will both be retiring at the end of this year.  We would like to thank each of them for their hard work and dedication to the Georgia Peanut Tour. We look forward to seeing everyone again next year!
 2013 Peanut Tour Photo Album