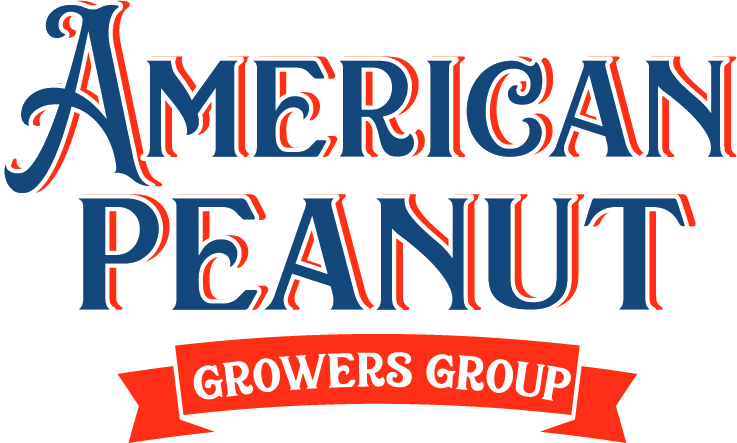 During the final stop on the Georgia Peanut Tour attendees were able to tour the grower-owned peanut processing facility, American Peanut Growers Group, which is based in Donalsonville, Georgia. Throughout the tour, attendees were able to visit the buying point, shelling plant, blancher and learn more about APGG's new peanut ingredient processing facility. APGG was formed in late 2002 and the company includes two buying points, two shelling plants, one blancher, one cold storage facility, multiple warehouses, a feed mill, a solar field for renewable energy and their newest venture, a ready-to-eat peanut ingredient facility.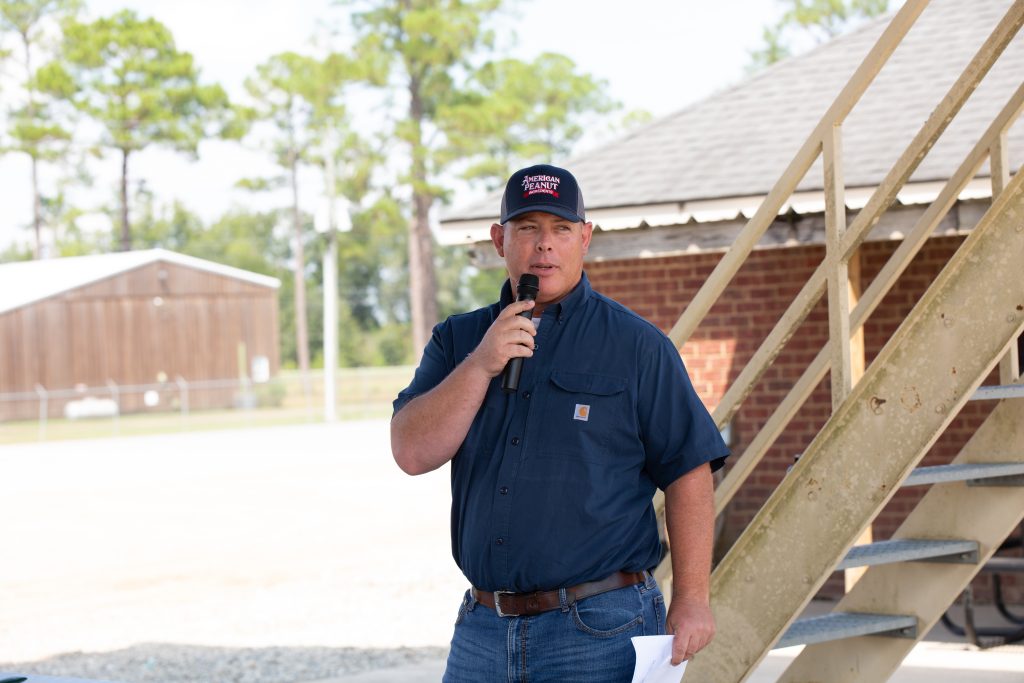 Neal Flannagen, president and CEO of APGG, welcomed attendees to APGG and provided an overview of the facility. The first step of the process includes peanuts arriving to APGG from the farm. APGG currently processes 80,000 tons of farmer stock peanuts at their buying point.
When peanuts first arrive their moisture level is checked. If the moisture level is not below 10.49 percent, then the peanuts are sent to the drying shed. Once peanuts are dried, they are cleaned if needed and then they are inspected and graded by the Georgia Federal-State Inspection Service. Then the peanuts are stored in a warehouse on-site at APGG until they are needed.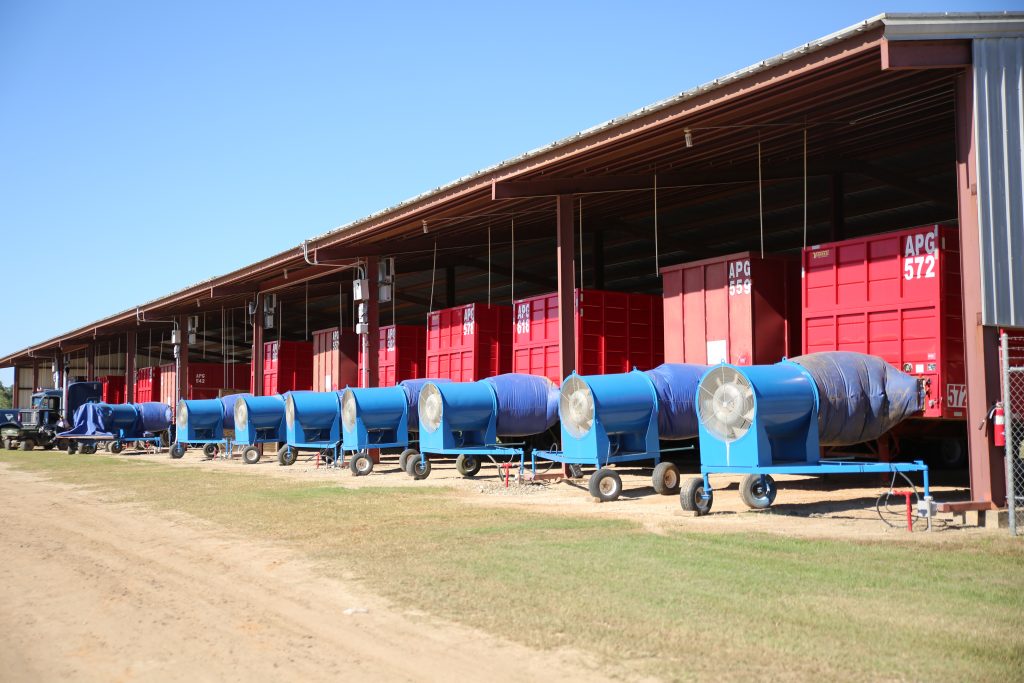 APGG sells raw and blanched peanuts to all major peanut product manufacturers in the U.S. and many companies worldwide. APGG offers bulk packaging to their customers through rail cars or semi-trucks. Additionally, APGG exports peanuts to customers in South America, Europe and Asia, through the port of Savannah, Georgia, which is one of the busiest ports on the east coast of the United States.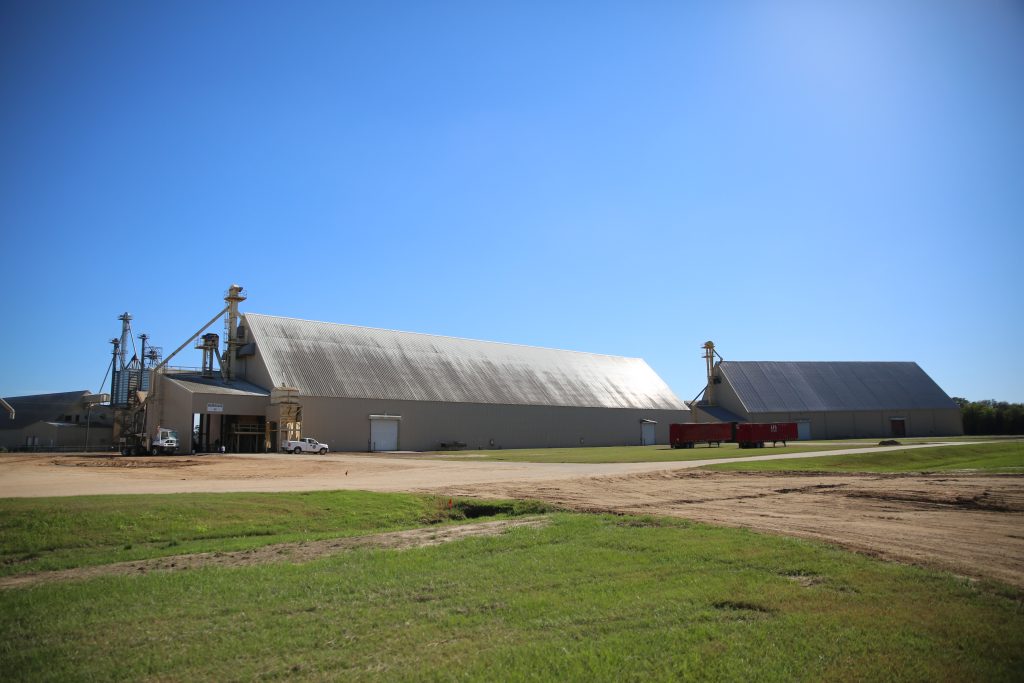 APGG has the ability to roast 20,000 pounds of peanuts per hour. After roasting they temper the peanuts for six to eight hours before shipping. Peanuts can also go to the blancher where the red skin is removed. The blanched peanuts are sorted by size, splits are removed, and orders are shipped based on customer specifications.
In 2022, APGG began their newest venture with the creation of the American Peanut Ingredients, LLC (API). The new 140,000 square-foot facility includes an additional shelling plant and a ready-to-eat peanut ingredient plant. The new venture allows API the ability to sale peanut butter in bulk, peanut paste or as a granule.
One unique thing about the grower owners of APGG is that they have a higher percentage of irrigated land than the state average for Georgia. All of the APGG farmer members are excellent growers who deliver exceptional quality and high yields to APGG's shelling plants.
For more information on APGG visit their website at www.apgg.com.
View the 2023 Georgia Peanut Tour Photo Album