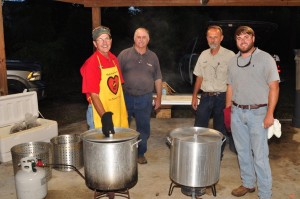 Peanut tour attendees were able to wind down after two full days of peanut education, and what better way to do so than being treated to the traditional low-country boil and friendly fellowship the Georgia Peanut Tour has to offer. This year the low-country boil, sponsored by Dow AgroSciences, was hosted at the Coastal Georgia Botanical Gardens in Savannah, Ga. The "Bamboo Farm" as many locals call it got its name from the historic bamboo groves and trees planted in the early 20th century.
Historically, it was a USDA plant introduction station, starting in 1919. Today, this newly developing regional botanical garden contains 51 acres of historic plants, ornamental gardens, lakes, farm buildings, and pick-your-own berry fields. What was once a USDA plant introduction station is now becoming a complete botanical garden and horticulture showplace for residents and visitors to the area. Marvin Stewart, regional sales rep. with Dow AgroSciences, has attended all 28 peanut tours and sponsored the low-country boil every year. Supper was finished up with a variety of ice-cream including peanut butter.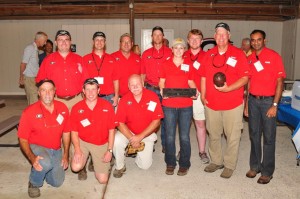 This year the tour boasted 170 attendees from 15 states and 4 countries including Canada, Malawi, Paraguay and Australia. The representatives from Malawi presented the tour committee with some homemade gifts.