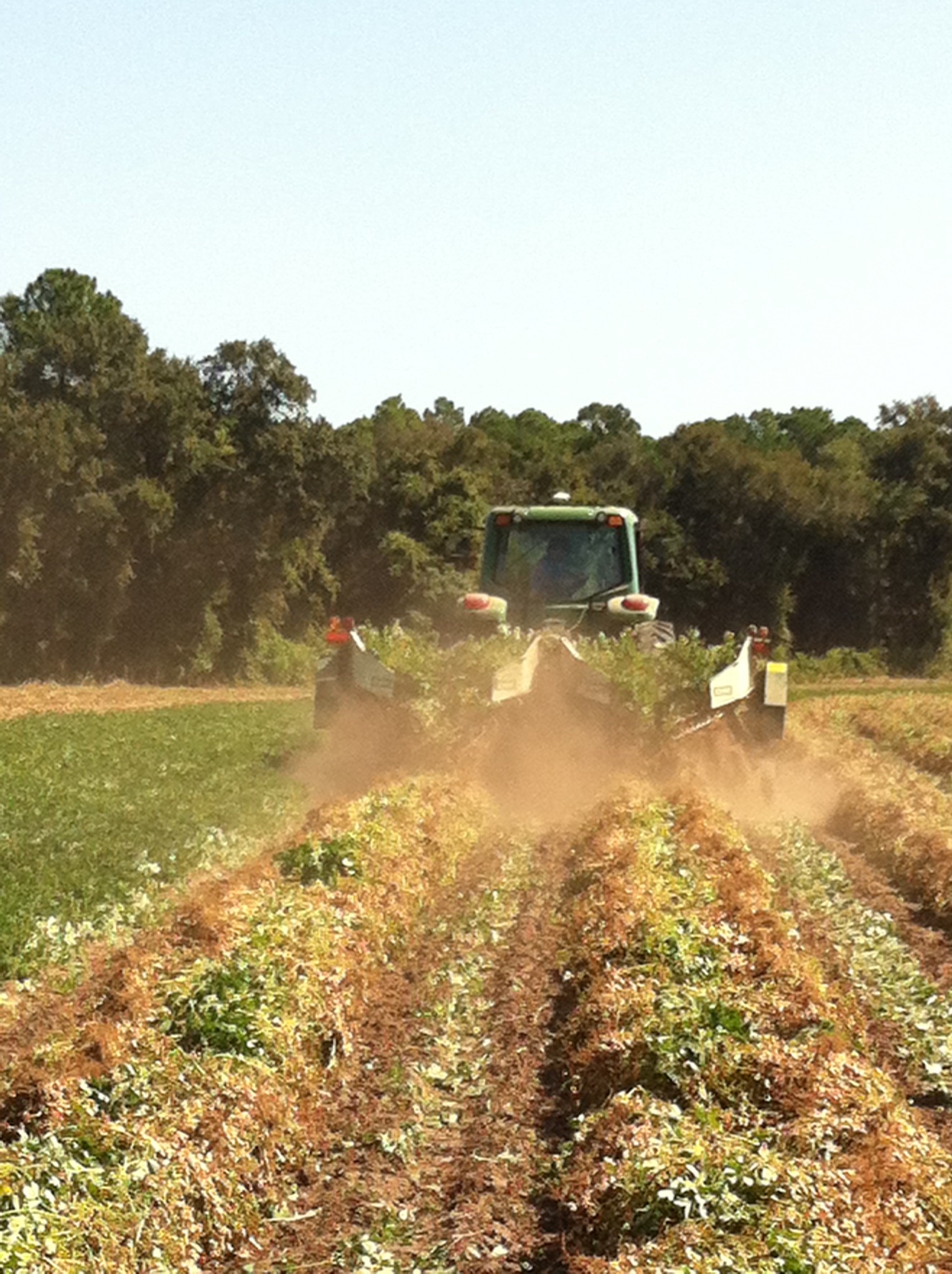 Stephanie Hollifield, Brooks County Extension Coordinator, provided information to the Georgia Peanut Tour participants on agricultural production in Brooks County. Hollifield stated peanuts were one of the most important crops in Brooks County. There were a total of 6,383 acres planted this year, with over 32 percent of the peanuts irrigated and over 67 percent dryland. Concerning the estimated peanut production in tons for the county, she says that county averages more than 4,000 lbs, with the yield potential for the 06G and 07W varieties at 5,000+ lbs. The major crops in Brooks County include cotton, peanuts, vegetables, pecans and peaches. Making timely applications of all crop inputs with excessive rainfall, including gypsum application and a necessary shorter spray interval between fungicide sprays, as well as the fact that the majority of peanuts were considered a high risk index on Peanut RX for the disease spray have been the most troublesome production issues for area farmers this year. However, Stephanie says that so far the peanut crop in the county looks good to excellent. The profiles that have been conducted this year look great and they are progressing nicely. As Hollifield said, "they're cooking in the ground."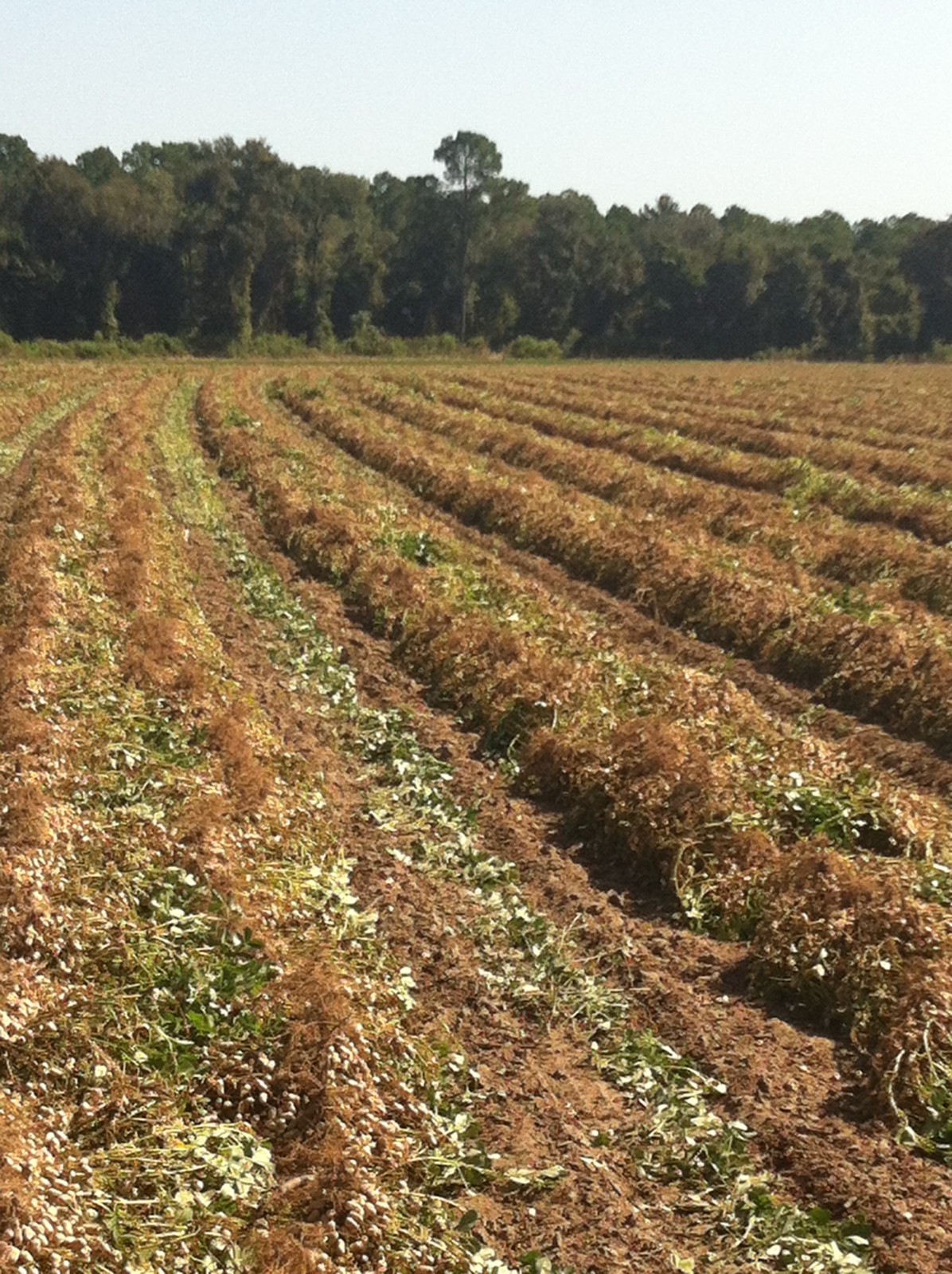 During our time in Brooks County, attendees had the opportunity to visit the family farm of Mr. John Burton. Here they were able to see first-hand, the process of digging peanuts. Burton demonstrated peanut digging on a field planted on May 7. Attendees were able to watch how the peanuts are dug and turned over, and then take a closer look at them above ground.
Van Murphy, representative with BCT Gin, was also present at the farm stop. BCT Gin is owned by peanut and cotton farmers in Brooks, Colquitt and Thomas Counties. Murphy commended the farmers for their work and thanked the guests of the Georgia Peanut Tour for making Brooks County one of their stops. After getting the opportunity to look at some great peanuts, tour attendees loaded back up in the bus and headed to the Brooks County Ag Center for lunch.