Georgia Peanut Tour attendees were able to see some of the ongoing research being conducted at the University of Georgia's Gibbs Research Farm in Tifton, Ga., on the second stop of the tour. The Gibbs Research Farm is one of the many research farms in Georgia where peanut research takes place. During the stop, attendees were able to hear first-hand where research dollars are being spent and some of the latest research that is being carried out at the Gibbs Farm. Discussion of current issues affecting Georgia's peanut production, such as the affects of the large amount of rainfall Georgia has received over the last several months and how it may affect crop yield, disease management and pest management were covered.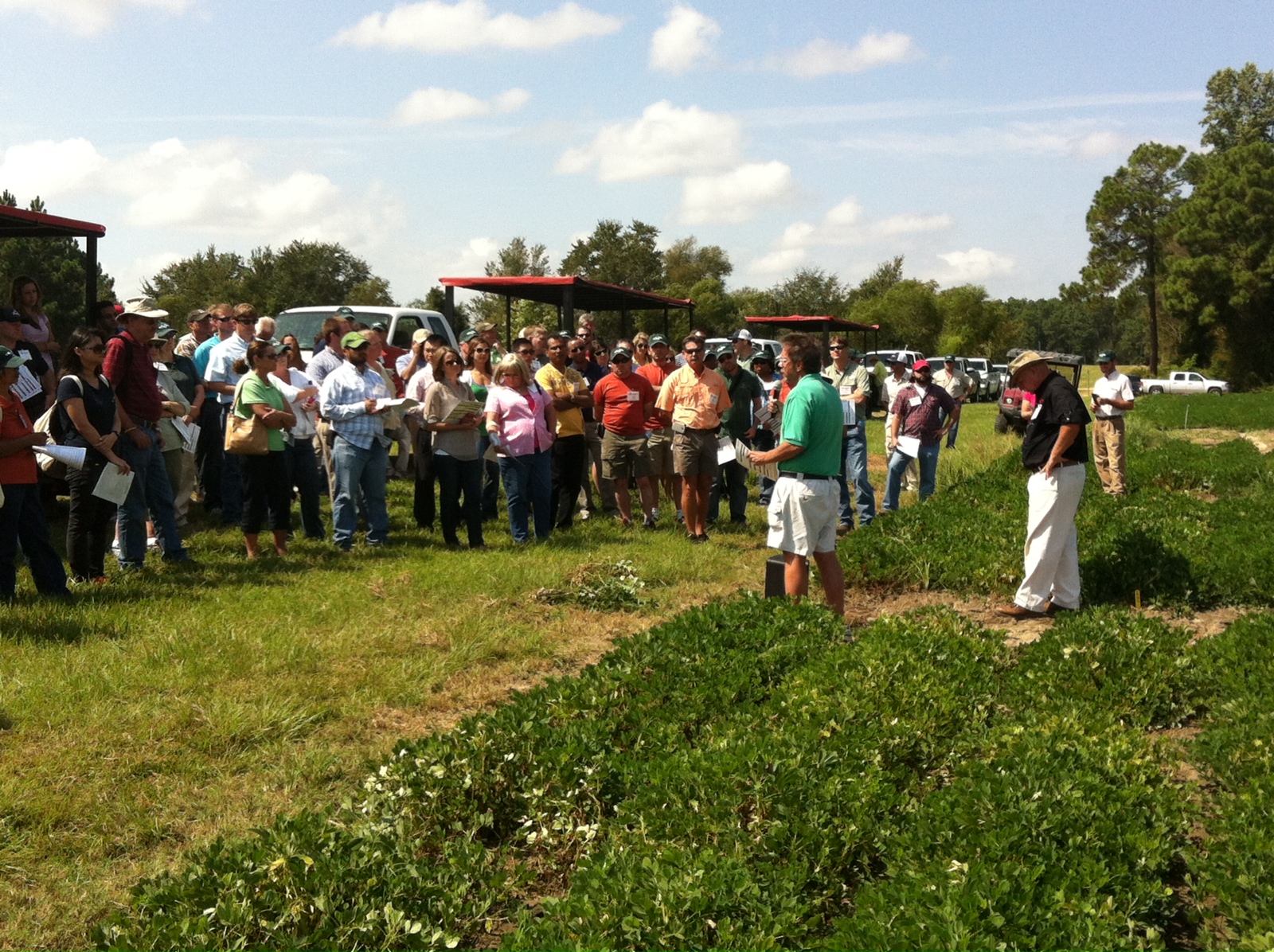 All topics during this stop included discussion of planting, harvesting and crop development by Dr. John Beasley; nematode management and early season fungicide application by Dr. Bob Kemerait; information on the USDA-ARS breeding program by Dr. Corley Holbrook; peanut insect management research by Dr. Mark Abney; weed science and nutsedge issues in peanuts by Dr. Timothy Grey; foliar diseases in peanuts by Dr. Albert Culbreath; thrips and transmission of tomato spotted wilt virus by Dr. Babu Srinivasan; and peanut agronomic research by Dr. Scott Tubbs.
Attendees also had the opportunity try some of Tyron Spearman's famous grilled peanut butter and jelly sandwiches at the Gibbs Farm stop. Tyron is with the National Peanut Buying Points Association and usually has the chance to share some of his grilled pb&js each year on the tour. According to Tyron, the key to making  a great grilled pb&j is to mix your peanut butter and jelly before spreading it on your bread. Definitely a great twist on the original peanut butter and jelly sandwich!