Plant Mitchell is an important stop on the Georgia Peanut Tour since attendees were also able to learn more about the ongoing research project at the plant through the University of Georgia. In the past Plant Mitchell included peanut hulls in their burn mixtures that fire the plant. For the future if the plant converts to a biofuel burning facility, then the biomass ash by-product that is left after the burn could potentially be used to spread on agricultural fields (including peanuts) within a 40 to 50 mile radius of the plant.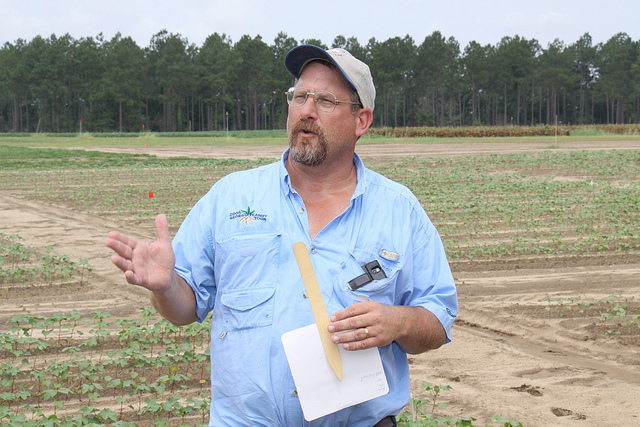 Glen Harris, soil scientist at the University of Georgia, discussed to tour attendees how farmers use gypsum on their peanuts. According to Harris, there are a number of different gypsum (aka landplaster) or calcium sulfate sources currently available to the Georgia peanut grower for use.  The origin of these materials can be quite different.  For example, US Gypsum's "USG 500" is a naturally mined product.  PCS's "wet bulk" is a by-product of the phosphorous fertilizer industry in Florida.  Both of these materials have been available to Georgia peanut growers for a long time.
"Smoke stack", or more technically "flue gas desulfurized" (FGD) gypsum is relatively new and is a by-product of scrubbing sulfur dioxide out of emissions from coal burning power plants.  This material has been tested and is considered safe for use on peanuts.  In addition, FGD gypsum has been tested against other gypsum sources such as USWG 500 and PCS wetbulk in recent UGA field research trials and ha proven to be equally effective in terms of supplying calcium to peanuts to improve yield, grade and germination.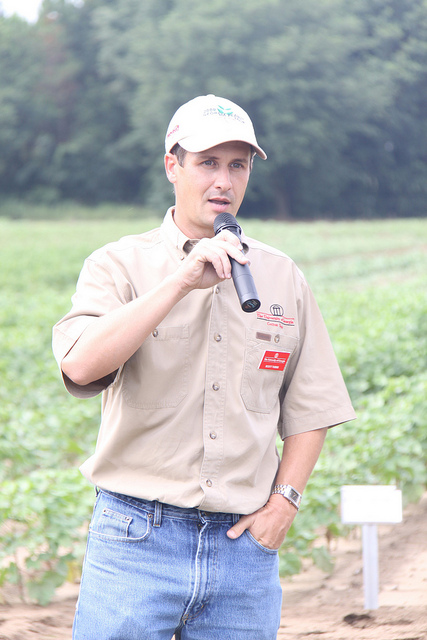 Scott Tubbs, University of Georgia cropping systems agronomist, is working on a three-year research project with row crops in cooperation with Georgia Power's Plant Mitchell. Through the study Tubbs and other researchers are evaluating the use of wood ash as a lime substitute or soil amendment in the South. Generally, results from studies on traditional agricultural crops indicate that ash is an excellent lime substitute, reacting quickly with the soil and producing growth response as good as, or better, than agricultural lime. In Georgia (as well as in most southern states), wood ash is considered a safe and valuable soil amendment. Tubbs will compare the soil pH on a variety of cropping systems for three years. He also will study the type of wood ash used and ash rate. The application of wood ash will be made on Year 1, and the study will be carried out for three cropping years.