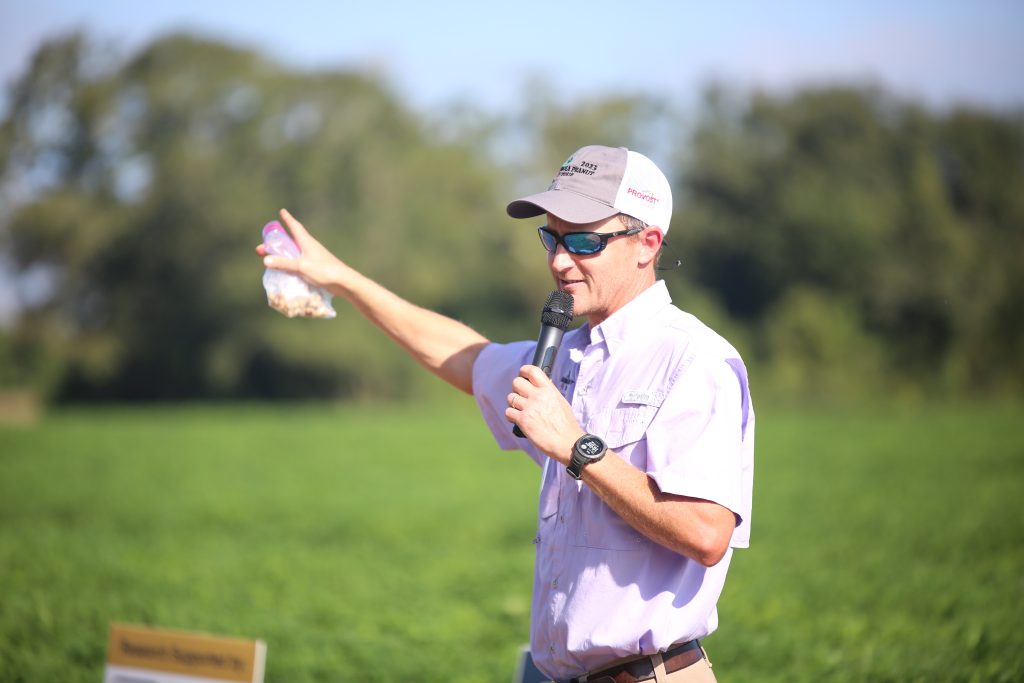 Mark Abney, peanut entomologist at the University of Georgia, provided an overview of his work during the 2023 Georgia Peanut Tour. He receives the question many times from people asking, what does the peanut entomologist at University of Georgia do?
According to Abney, peanuts are not really any different than other agricultural commodities and the focus now is on sustainability.
"In order to be sustainable, you have to be profitable and insects threaten profitability right," Abney says. "Insects in the field are going to eat the crop and they are either eating the leaves and we need leaves to make peanuts or they are eating the peanuts."
At the end of the day, insects can cost growers money. Even though, Abney can find insects in almost every field in Georgia, the insects do not always need to be controlled. Some of the insects are pests while some of the insects are beneficial. In some cases, the insects present may be a pest but the population in the field may not warrant an insecticide application.
For growers, trying to manage insects can be troublesome. That is where Abney sees his role as the peanut entomologist in helping growers. Abney conducts research on the insects that occur in peanuts, develops thresholds and evaluates chemistry of products for insect management.
When Abney evaluates chemistry, he looks at the insecticides that are available, what works best, what is most economical to put on the peanut crop to manage the insect pests that farmers have so they can preserve yield and preserve profitability.
According to Abney, it is important for individuals to know that farmers don't kill insects for fun. Farmers work to manage insects in their field and should use insecticides in crops when the insect pest is going to cause yield loss.
"If they're going to cause yield loss that costs more than what it costs to kill them, then that's the only time we should manage insect pests in the crop," Abney says.
Every year is different in terms of insect and disease pressure and 2023 is no different. This production year started out cool and with thrips pressure and tomato spotted wilt virus. In August, farmers had caterpillars including velvet bean caterpillars come in the last few weeks of the growing season.
Abney's research and extension program focuses on determining what the best products are, what the best tools are and what the best practices are to reduce the risk of insect injury and then control those insects or manage those insects when they do occur in the field.
So, when it gets right down to it the goal of my research and extension program is to understand the insect pests that are present and learn how to best manage them," Abney says. "Then what can we do to manage them when they occur and then get that information out to our growers so that they can implement those practices on their farm and ultimately preserve yield and profitability."