After enjoying lunch, the Georgia Peanut Tour attendees traveled a short drive up the road to learn more about the equipment farmers need and use in peanut production.
"We design and build farm and land development equipment to give our customers peace of mind that our products will always perform on demand no matter how demanding." This is the mission statement of Harrell Ag Products, located in Bainbridge, Ga.
Since 1954, the Harrell Family has served the farming community with innovative products, service, parts and technical support that their customers expect and deserve.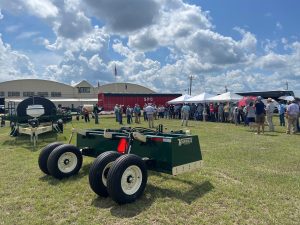 From land preparation to harvest, Harrell Ag has developed products to meet the farmer's need every step of the way. In the late '50s, they introduced the 4-Row Vada Cultivator frame, and in the '60s and '70s, they developed a line of cotton and peanut transport equipment, as well as on-farm crop drying equipment. Later in the 1980s and 1990s, cotton module builders, boll buggies and module feeder systems were added to their line up.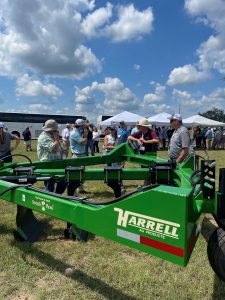 The on-land switch plow, which is still used around the world today, was patented by Harrell Ag. In the past 20 years, they have continued innovation by introducing new products like a crop chopper, cotton stalk puller and the rock-n-root rake.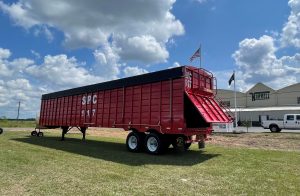 With almost 75 years of manufacturing agricultural equipment, the team at Harrell Ag understands the needs of the farming community.
To learn more about their products, click here.
To locate a dealer near you, click here.