Now that tour attendees have seen how peanuts are taken to a buying point, the next step in the process is moving them to a shelling plant. In Georgia, farmers grow primarily runner peanuts. Runners are used in predominately peanut butter and peanut candy; therefore, they are almost always shelled before moving on to further processing. To show tour attendees what that process is like, a visit to Golden Peanut and Tree Nuts in Ashburn is on the agenda.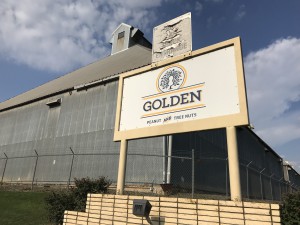 Golden Peanut and Tree Nuts, a wholly owned subsidiary of Archer Daniels Midland, is a leading sheller in the peanut industry. Dating back to the 1950s, Golden has consistently remained committed to the industry – to growers, manufacturers and the global market. In the United States alone, Golden has peanut shelling and specialty product facilities in Georgia (Ashburn, Blakely and Dawson), Alabama and Texas. Internationally, they have peanut shelling facilities in Argentina and South Africa. Their specialty products include peanut flours, oil and extract, as well as hull and fiber options.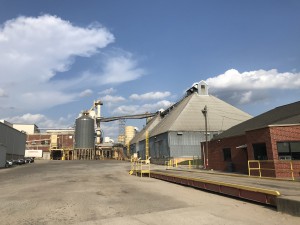 The Ashburn facility, which has been in operation since 1967, operates as a sheller of runner peanuts only and provides cold storage. The Ashburn facility receives peanuts to shell from Alabama, Georgia and South Carolina.
To view the shelling process, check out this video from minute 6:22 to minute 8:44.