The final stop on the 2019 Georgia Peanut Tour brought attendees to the peanut boiling operation of Hardy Farms Peanuts in Hawkinsville, Ga. Boiled peanuts are affectionately known by many as "The Country Caviar."
The Hardy family has been growing peanuts in the heartland of Georgia for over 70 years. Our growers are part of a multi-generational legacy with experience being handed down from one generation to the next.
Peanut farming began in the mid 1900s for the Hardy family when patriarch, Norman Hardy began farming after returning from the war. He ran a multi-crop farm and livestock operation in the heart of Dodge County. When Mr. Norman unexpectedly passed in 1977 at the age of 57, his sons, Alex, Kenneth and Randy, along with their cousin Terry partnered up to transform the family operation. At the time, the Hardy clan faced agricultural industry hardships during a decade of droughts and low commodity prices.
With innovative thinking and minds focused on mitigating crop losses, the Hardy relatives formed a production business for green peanut sales in 1991, well-known today as Hardy Farms Peanuts. The company focused on selling and marketing green peanuts exclusively until the addition of cousins Brad and Ken Hardy, sons of brothers Alex and Kenneth Hardy to the family business in the late 1990s. Brad and Ken focused their efforts on the production and growth of the boiled peanut market for the family business. The Hardy Farms Peanuts brand recognition grew significantly throughout Middle Georgia with the growth of its road-side retail stands in the late 1990s and early 2000s. Today, six members of the Hardy clan manage Hardy Farms Peanuts. That includes Alex Hardy, his son Brad, brother Kenneth Hardy, his son Ken, brother Randy Hardy and cousin Terry Shadix.
Hardy Farms is a leading producer of fresh green and boiled peanuts. They produce over 5 million pounds of green and boiled peanuts annually, that are sold all over the United States. Now with over 25 roadside retail locations throughout Middle Georgia and supermarket presence throughout the southeastern U.S., Hardy Farms peanuts are readily available to anyone craving the true country caviar.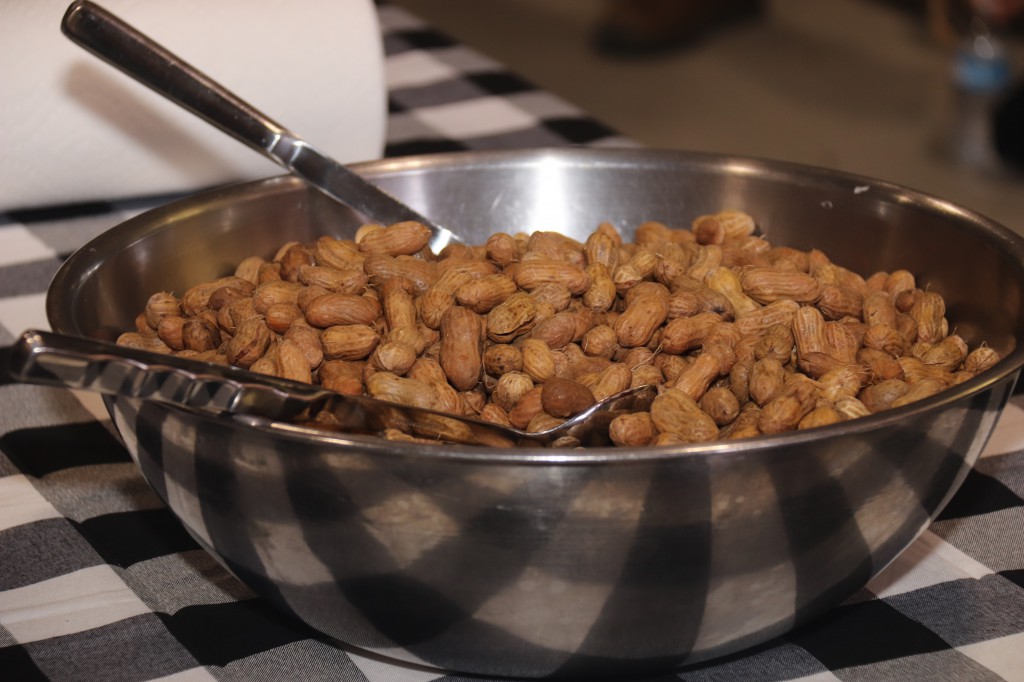 Also, the market for oil and dry roasted peanuts is global. In 2014, cousins Brad Hardy and Ken Hardy, elevated the family business to include the production of oil and dry roasted peanuts with the opening of their roasting plant. Hardy Farms Roasting can produce up to 3,000 pounds of oil and dry roasted peanuts an hour. The company does private label packaging and bulk packaging for commercial companies who use it in their products. It also launched its own retail brand – Party Peanuts by Hardy's Peanuts Inc. – in four flavors: Simply Salted, Sweet Southern Sriracha, Delicious Dill Pickle and Crushed Black Pepper.
View the 2019 Georgia Peanut Tour Photo Album.