While the Georgia Peanut Tour focuses on educating attendees about the quality of Georgia peanuts, the tour also brings together Southern hospitality and great food. This year is no exception! Tour attendees were able to step back into the 19th Century while touring the Georgia Museum of Agriculture and Historical Village and listening to the wise words of Mr. Frank McGill, former peanut agronomist at the University of Georgia and Georgia Peanut Hall of Farm. While at the museum, attendees were able to explore the farms, listen to the barnyard sounds, experience everyday 19th century-style life in the wiregrass village and learn more about the history of Georgia agriculture in the museum.
Friendly staff members share the history as they perform daily activities whether in farmhouses, fields, sawmill, turpentine still, schoolhouse, blacksmith's shop, or the grist mill. Visitors can also stroll up the main street to the Feed and Seed store, the print shop and the drug store. During the tour, attendees were able to tour the original Victorian home of Tifton's founder, Captain H. H. Tift. The Tift House was designed with curly pine molding, high ceilings, antique furnishings, and heart pine floors. It's furnished with a wood burning cook stove, Victorian paintings, ornate wallpaper, and fine china.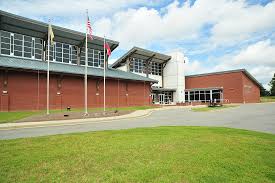 Georgia's Museum of Agriculture and Historic Village opened as the Agrirama on July 4, 1976. The grounds consist of five areas: a traditional farm community of the 1870s, an 1890s progressive farmstead, an industrial sites complex, rural town, national peanut complex, and the Museum of Agriculture Center. Over 35 structures have been relocated to the 95-acre site and faithfully restored or preserved. Costumed interpreters explain and demonstrate the life-style and activities of this time in Georgia's history.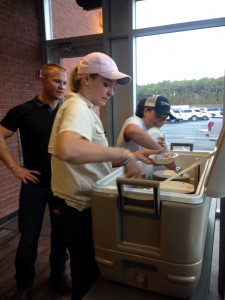 At the end of the evening, tour attendees were able to partake in the annual low country boil. This low country boil tradition has been sponsored by Dow AgroSciences for all 30 Georgia Peanut Tours. Supper was finished up with, of course, a variety of peanut butter flavored ice-creams.