Located in Camilla, Georgia, Hays LTI has been providing agricultural equipment for more than 50 years. A family-owned and operated business, Hays is best known for its dry fertilizer tenders and liquid tankers. Their equipment can be purchased, rented or both.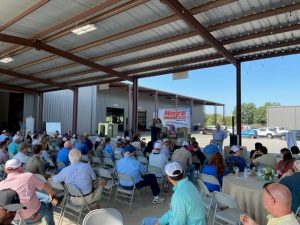 Every Hays-LTI product is hand-crafted on site in their state-of-the-art facility located in Camilla, Georgia. Their user-friendly design and attention to detail is what makes their equipment stand the test of time. From fertilizer plants to fields, their equipment moves liquid and dry fertilizer in over 42 states.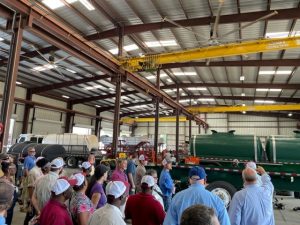 The company's rental fleet includes more than 900 trailers that make up 40% of the company's income. This option allows customers to have a known cost with no upkeep or repair.
The Hays Tender for dry fertilizer was developed in 2010 and has changed the market. This particular piece of equipment offers a lower trailer weight, equating to extra payload; greater slope on the hoppers for easier unload; covered hydraulic lines and hoses for protection from fertilizer; and all stainless steel augers, bearings, nuts and bolts. Hays employees can produce roughly seven tenders per week.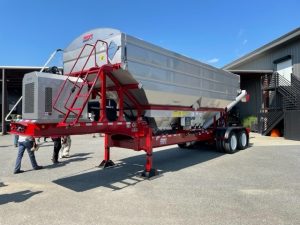 Hays' current location was constructed in 2016 and contains all company operations on 60 acres. The location employs 65 people and generates better lead times, as well as the ability to grow the company's product line and include other fertilizer hauling equipment.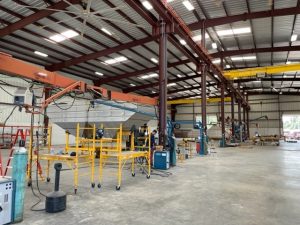 Founder of Hays LTI, Mr. Ray Hays, started a sweet tradition after his retirement. When he called on customers, he wanted to take them something homemade, so Hays began baking homemade pecan pies for Mr. Hays to share. His daughter, Donna, said he never left town without an ice chest full of pecan pies. When he stopped to visit customers, he enjoyed giving out a homemade pecan pie, piece of literature, a business card and good handshake. Today in the Hays kitchen, they make about 600 pies a month to share with friends, vendors and customers. Tour attendees were able to have a slice on their visit, as well.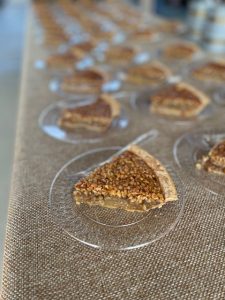 Donna Hays Stewart, co-owner of Hays LTI, attributes the following life lessons to what she feels help make their family business successful:
Be on time
Work hard
Do things right the first time
Take pride in what you do
Protect your name
Learn from your mistakes, try not to make them again
Show appreciation and stay humble
Believe that you can and never give up – don't quit
Value people, all people
Build strong relationships
Treat people right
Give 110%
Love what you do and trust God
Check out this video showcasing their products from the ground up!