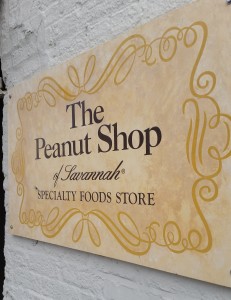 Each year the Georgia Peanut Tour Committee strives to showcase the southern hospitality of the state. One easy way to do that is location and food. This year had an array of both from visiting the first city in Georgia to a range of southern food including fried chicken, barbecue, ribs, peach cobbler, banana pudding and more. Savannah is known for it's large oak trees towering over parks and roads throughout town. If those trees could talk they'd tell you about pirates, cotton, and a revolutionary town plan dating to 1733. They'd tell you about a citizenry that treats hospitality as an art form, of a St. Patrick's Day celebration that defies description, and of a city's beauty so profound that it stopped even General William Tecumseh Sherman in his tracks. Today, many things happening in the Savannah area are transforming the city into one of the most dynamic and creative economies in the southeast. Savannah has tons of history and jaw-dropping container ships traveling the waterfront of River St.
If you are ever in Savannah walking around River St. then you should stop by The Peanut Shop for samples of everything peanut. There is roasted peanuts, peanut brittle and peanut butter. However, the hundreds of cans of roasted peanuts are not your traditional salted peanuts. No, these cans are everything from Savory Dill Pickle, Bloody Mary, Sea salt and Cracked Pepper, Thai Fried Chili Lime, Spicy Mole, Salt and Vinegar, Spicy Smoky Redskin, Hot Habanero Chile Pepper, Bacon and Cheddar and more. The best part is free samples. If you are a peanut lover then be sure to visit The Peanut Shop the next time you are in Savannah.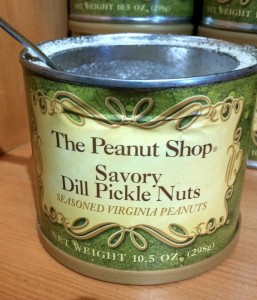 Following the tour of the Port of Savannah, tour attendees had a couple of hours to visit River Street before setting sail on the Savannah Riverboat Cruise. The two-hour cruise gave attendees an opportunity to see the city from a different view while enjoying good food and entertainment. If you are ever in the Savannah area then check out the riverboat cruise for a fun and relaxing time.
View the 2014 Georgia Peanut Photo Album.
Thai Fried Chili Lime Peanuts
Thai Fried Chili Lime Peanuts